Hoboes 4 Christ
an after school Bible Club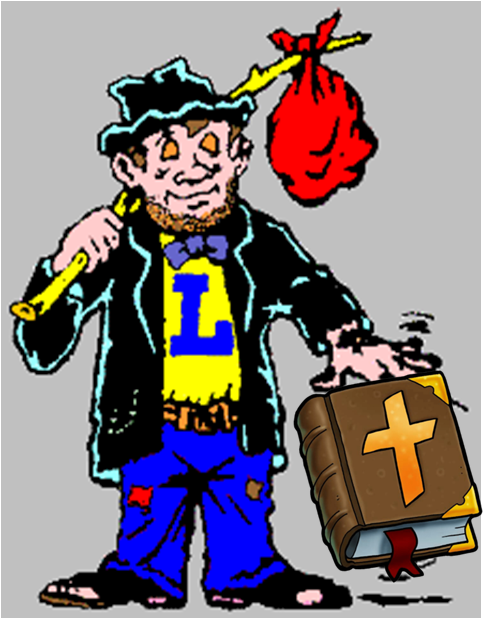 sponsored by First Baptist Church
meeting at Laurel Hill School
The local club meets at the Laurel Hill School and is primarily promoted by First Baptist Church of Laurel Hill, with support by neighboring churches of all Christian Faiths. All neighboring Churches are encouraged to participate as this is a non-denominational presentation of the Bible to club members. All club members require a signed authorization to attend and participate from their parents or guardians. The parents or guardians will provide transportation to pick up their children and are expected to provide identification.
For information concerning the Laurel Hill School Hoboes For Christ contact Pastor Mike McVay at 850-519-0120 or Tony Rowan 850-398-2749. This is non-denominational and members and Pastors of any local church are invited to participate.
Meetings planned for 2021-2022 will be September 22nd to April 20th
Wednesdays (when whole day is in session) from 2:15 to 3:45pm
Adult Volunteer Screening Process
All wishing to participate must contact
Pastor Mike McVay at 850-519-0120
or Tony Rowan 850-398-2749
And complete an appropriate screening.

Schedule of Lessons for 2021 - 2022
Hoboes 4 Christ

2021 / 2022
Arrive for setup

at 2:00 PM
Club

time

2:15PM to 3:45 PM
Child Pickup 3:45-4:00PM
U1L1/6
U1L2/3
22-Sep
29-Sep
Lessons are from
Team Kid Level-up
U1L4
U1L5
U3L13
U2L9
Leader Guides
6-Oct
13-Oct
20-Oct
27-Oct
U = 1 of 6 Units
U2L10/11
U3L14/15
Thanks Lesson
ThanksG
L =

Lesson number
3-Nov
10-Nov
17-Nov
24-Nov
U2L7/8
U2/12
Christ Lesson
Christmas

Christmas

1-Dec
8-Dec
15-Dec
22-Dec
29-Dec
U3L16
U4L19/20
U4L21
U4L22
5-Jan
12-Jan
19-Jan
26-Jan
U5L23/24
U5L25
U5L26
U5L27/28
2-Feb
9-Feb
16-Feb
23-Feb
U5L29/30
U6L31
U6L32/33
Spr Break
U6L34/35
2-Mar
9-Mar
16-Mar
23-Mar
30-Mar
Easter April 17th

U6L36
U3L17/18
Grad
6-Apr
13-Apr
20-Apr
27-Apr
testing
testing
testing
testing
last week
no club
4-May
11-May
18-May
25-May
1-Jun
U1
How can we Know the Truth?
U2
Who is Jesus?
U3
Did Jesus Ministry and Resurrection really Happen?
U4
What is our Identity in Christ?
U5
If God is Good, Why do bad things Happen?
U6
How can I Tell Others about my Faith?